Leak Repair Services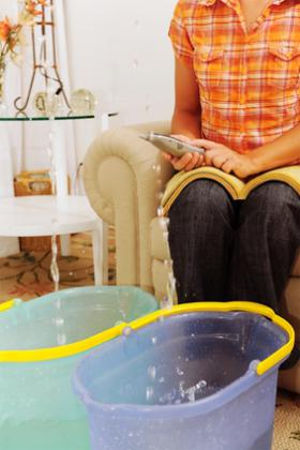 Steven's Plumbing is your local Ponte Vedra, FL expert in leak repairs. We're skilled and equipped with the advanced leak detection tools necessary to repair your plumbing leaks quickly and efficiently.
Our local plumbing company has been providing plumbing repairs in the Ponte Vedra, Atlantic Beach, Nocatee, and Ponte Vedra Beach areas since 1992. We are a licensed and insured master plumber with decades of industry experience in leak detection and repairs.
Count on our experts at Steven's Plumbing to provide you with leak repair services you can rely on.We'll make sure our work is done right the first time and that you are completely satisfied with the way we handled your leak repairs.
We are here for you when you need a Ponte Vedra plumber for leak repairs or any other type of plumbing repairs. Contact us today for a Free Estimate.
Free Estimates
Slab Leaks, Sewer Leaks, Water Well Leaks
Visa, MasterCard & American Express
WATER LEAK ISSUES
Slow pipe leaks are one of the most difficult plumbing leaks to find, and that's why so many homeowners wind up with water damage that they didn't know about. They can happen inside the walls, underneath the concrete foundation of the house, in the attic spaces, outside in the yard, or any other location where there's a water line or sewer line.
Have you noticed an increase in your water bill lately? Do you have low water pressure in the house? Are there explainable wet spots in your slab or in the ground outside your house? These are all warning signs that there is a slow leak somewhere that needs to be found.
It's important for your plumber to accurately locate the source of the leak before they take care of the leak repairs. Otherwise, the water damage to your home will only get worse. Finding leaks isn't always easy to do, especially when the source of the leak is located in a hidden area. Our plumbers are experts in detecting and locating leak issues. We'll make sure that the leak repairs are done right the first time.
SLAB LEAK PROBLEMS
Slab leaks are definitely a problem. Fresh water lines underneath a slab are often very difficult to access without digging the ground out underneath the foundation or breaking through the slab with a jackhammer. Our plumbers are experts in fixing slab leak problems.
While most homeowner's insurance policies will cover the cost of tearing out and replacing the slab, you're still left with the cost of the plumbing repairs yourself as well as the inconvenience of it all. We can pinpoint the location of the leak underground so that the leak repairs process is as painless as possible for you.
SEWER LEAKS
Sewer leaks can happen anywhere on your property. They are most often caused by pipe corrosion or because some type of damage makes them break or collapse. Although you wouldn't think that they could, tree roots do cause leaks sometimes. The roots of some trees can grow out in every direction as far as 19 feet away from the trunk. Trees send their roots out in search of water. When they find it in the sewer line, the roots grow very slowly into the connections or cracks in the pipes.
Sewer leaks don't just smell, they're very unsanitary for your home and family. Whether the leak is inside your house or out on your property somewhere, you'll want to call a plumber for sewer repairs. Let our plumbers help you repair the sewer leak as soon as you notice a problem. We'll be able to repipe the entire sewer line if it has aged beyond repair or can repair a small section of pipe if that's all you need.
Recent Articles
---
4 Signs It's Time To Replace Your Ponte Vedra Water Heater
One of the most common questions our Ponte Vedra customers ask is how to know when it's time to replace their water heater. While water heater leaks are an obvious sign that you need to install a new […]
What To Know About Chemical-Free Water Softeners For Your Nocatee Home
Chemical-free water softeners work in different ways to reduce the amount of calcium and magnesium in hard water. Do you have a hard water problem in your Nocatee house? If so, you may see floating p […]