Water Heater Repair & Replacement Services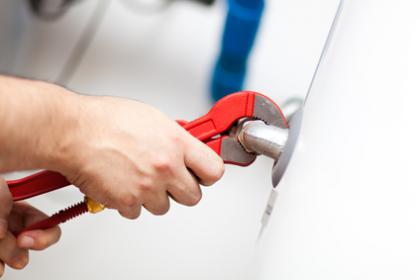 Our plumbing company provides water heater repair, replacement, and maintenance services in the Ponte Vedra, FL area. In addition to expert repairs and maintenance, we also supply and install quality water heaters and other plumbing fixtures.
Our licensed and insured Ponte Vedra plumbers are your local specialists in gas, electric, and tankless water heaters. We can provide you with top-quality service and premium appliances that you can depend on. Our plumbers will work hard to ensure you are completely satisfied. If you would like to set up a time for a free estimate, call or use our online form to make an appointment.
GAS WATER HEATERS
Steven's Plumbing is your local specialist in gas water heaters. We can help you with repairs, installations, and replacements for gas water heaters. We also provide maintenance and tune-up services.
Do you have a gas water heater? Gas water heaters need to be tested and serviced regularly because of the potential risk of a gas leak. Make sure your water heater gets a tune-up at least twice a year to prevent any type of leak problems.
Whether you have a gas water heater or electric, the tank will need to be flushed and the mechanical parts of the unit inspected by an experienced plumber. This maintenance helps to ensure that your water heater lasts as long as it should. With no maintenance, a water heater will develop problems early that lead to complete failure.
ELECTRIC WATER HEATERS
Do you need repairs or service for your electric water heater? Your electric water heater can develop early problems if it isn't maintained. The tank should be flushed out to remove the sediment buildup inside. The minerals that collect inside your tank will cause corrosion inside the tank and throughout your entire plumbing system. If you get the required maintenance, your electric water heater will last as long as it should.
In addition to repairs and maintenance service for electric water heaters, we also provide brand-new installations. Do you need to build a room addition or remodel your home? We can install either a traditional electric water heater or a high-efficiency tankless water heater.
TANKLESS WATER HEATER REPAIR & REPLACEMENT SERVICES
Our plumbers can repair or replace tankless water heaters. A tankless water heater doesn't need as much maintenance as a traditional unit, but it still needs to be maintained about once a year to remove the limescale.
If you're already having a problem with your tankless water heater, call us for repairs. We are experts in troubleshooting leaks and mechanical problems with all makes and models of tankless hot water systems. When it's time for a replacement, we carry and install premium models that last.
Recent Articles
---
4 Signs It's Time To Replace Your Ponte Vedra Water Heater
One of the most common questions our Ponte Vedra customers ask is how to know when it's time to replace their water heater. While water heater leaks are an obvious sign that you need to install a new […]
What To Know About Chemical-Free Water Softeners For Your Nocatee Home
Chemical-free water softeners work in different ways to reduce the amount of calcium and magnesium in hard water. Do you have a hard water problem in your Nocatee house? If so, you may see floating p […]