About Steven's Plumbing: Over 30 Years Of Experience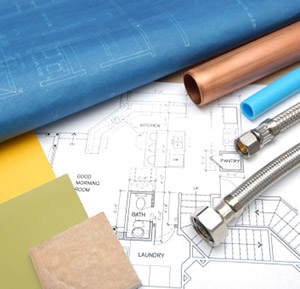 Steven's Plumbing is a local Ponte Vedra plumbing company who provides expert residential services in the Atlantic Beach, Ponte Vedra Beach, and Nocatee areas of Florida. We are the local plumber to trust for all your home plumbing service needs.
The mission of Steven's Plumbing is to provide honest and reliable plumbing services that stand head and shoulders above the rest. Our plumbers continually strive to exceed the expectations of every customer by ensuring that each plumbing repair is completed correctly.
Because of our 30 years of experience as a licensed and insured master plumber, you can count on receiving service excellence whether we are replacing a simple faucet washer or completely replacing all the plumbing fixtures and pipes in your house. We are able to provide our clients with the plumbing services and appliances that meet their lifestyles and their home's needs.
When planning your next plumbing repair or maintenance project, you can rely on our Ponte Vedra plumbers who offer their unparalleled knowledge, experience, and expertise. Contact us today to learn more about the services we provide or to schedule your Free Estimate and consultation.
Recent Articles
---
4 Signs It's Time To Replace Your Ponte Vedra Water Heater
One of the most common questions our Ponte Vedra customers ask is how to know when it's time to replace their water heater. While water heater leaks are an obvious sign that you need to install a new […]
What To Know About Chemical-Free Water Softeners For Your Nocatee Home
Chemical-free water softeners work in different ways to reduce the amount of calcium and magnesium in hard water. Do you have a hard water problem in your Nocatee house? If so, you may see floating p […]