Best Local Plumbing Company in Ponte Vedra, FL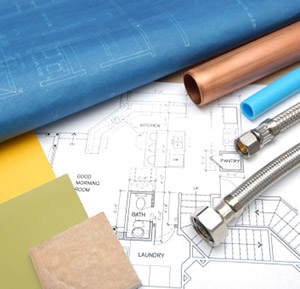 If you're looking for a plumbing company you can trust to provide service for your home in Ponte Vedra, Steven's Plumbing is the name to remember. We have been providing reliable residential plumbing services in Ponte Vedra and the surrounding areas since 1992. As a licensed and insured master plumber, our founder and owner makes sure you get quality service you can depend on.
One thing we learned early on is how to treat customers right and how to use premium supplies and parts that give our customers the most value. In addition to plumbing repairs, we can help you choose and install quality fixtures for your bathroom or kitchen remodeling project. We also custom build water purification systems.
Contact us today if there is anything we can help you with. We'll give you a free estimate or can answer any questions you may have about the services we provide at our Ponte Vedra plumbing company.
Licensed & Insured Master Plumber
We Specialize in Water Softeners & Purifiers
Over 30 Years of Plumbing Experience
Plumbing Inspections Available
Quality Water Treatment Systems
Plumbing Repairs
Are you looking for a plumbing company you can trust for expert plumbing repairs? Our Ponte Vedra plumbers are great at troubleshooting leaks, clogs, and water heater problems. We are experienced and equipped with the proper tools to find slab leaks and hidden leaks that are located underground. Call us if you need plumbing repairs today. We'll make sure that the issue is solved, so you don't have to deal with it anymore.
Plumbing Remodeling
When you remodel your bathroom or kitchen, you'll need the services of a licensed plumber to help you upgrade or move the plumbing fixtures. You can count on our local plumbing company for all your plumbing remodeling service needs. Take a look at some of the other projects we've done in the past for local homeowners. Just give us a call if you would like more information. We would be happy to provide you with references, a free estimate, or a free consultation.
Water Softeners
Do you have a hard water problem in your Ponte Vedra home? Water softeners can solve all types of hard water issues you are dealing with. They can improve the rust and calcium content that comes from your well or the water supply company. Our professionals at Steven's Plumbing can custom design a water softener system and install it for you.
Water Filtration & Purification Systems
Does your water taste like chlorine or smell like sulfur? Are you concerned about contaminants getting into your home's fresh water supply? We all deserve to have clean and fresh water in our homes. Unfortunately, many people have to deal with bad water problems.
Water filtration and purification systems can be installed to eliminate the problems you are experiencing. Call us today for a free estimate and consultation. We'll help you find the right solution for your home.
Latest Plumbing Projects in Ponte Vedra
Reviews & Testimonials on Steven's Plumbing Inc in Ponte Vedra, FL
There are currently no reviews or testimonials for Ponte Vedra, FL. Check back soon!