Steven's Plumbing: Your Ponte Vedra Beach Plumber & Plumbing Company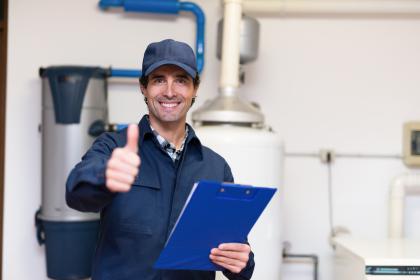 Don't get down when your water heater busts or your plumbing leaks, call our Ponte Vedra Beach plumbers for help! Steven's Plumbing is the local expert plumber who can provide you with fast & friendly plumbing repairs and other services. We offer complete plumbing solutions for your Ponte Vedra Beach home.
In addition to residential plumbing repairs, we install quality water treatment systems and water heaters. Our Ponte Vedra Beach plumbers would also be happy to help you with any plumbing improvements for bathroom remodeling, kitchen remodeling, and other projects. Do you need service today? You can get a free estimate by calling our number or filling out our service request form.
High-Quality Workmanship
Premium Plumbing Supplies & Parts
Plumbing Company Founded in 1992
Custom Water Systems Solutions
Plumbing Repairs
Nobody likes to have plumbing problems, but they are a fact of life when you own a house. When you need to call a plumber, the most important thing to you is that the problem is repaired correctly the first time. You also expect to be treated honestly by your plumbing repair professional.
You can get quality plumbing repairs from our plumbing company when you need repair service. Our experienced plumbers can solve any problem you may be having whether it's something complex or simple. Contact us today to tell us what's going on with your Ponte Vedra Beach plumbing system. We can provide you with a free plumbing repairs estimate at a competitive price.
Plumbing Remodeling
Is it time to remodel your home's bathrooms or kitchen? Remodeling the kitchen or bathroom can be a lot of fun because you get to choose all new fixtures that you like.
Our plumbers love to help local homeowners with plumbing remodels. If you'd like some help with picking out new bathroom or kitchen fixtures to improve your home, give us a call. We would be happy to help you with all the plumbing updates you need for your home.
Water Softeners
Are you wondering whether or not you need a water softener for your home? Whole-house water softeners reduce the amount of magnesium carbonate and calcium in the water. These minerals will eventually corrode your plumbing pipes, dishwasher, washing machine, faucets, shower head, water heater, and other fixtures.
Water softeners will reduce hard water spots and lengthen the life of your plumbing fixtures, pipes, and appliances. If you'd like an honest answer about whether or not you need a water softener, call us. Our plumbers provide ethical service you can rely on to be honest and straight-forward.
Water Filtration & Purification Systems
If you don't trust the quality of your water, our local plumbing company can help you find the right water treatment system to meet your needs. We design and install water filtration systems and purification systems in homes in the Ponte Vedra Beach area.
We can provide you with a customized solution that will reduce the specific contaminants in your water supply. Give us a call. We can set up a free estimate and consultation with one of our expert plumbers today.
Reviews & Testimonials on Steven's Plumbing Inc in Ponte Vedra Beach, FL
There are currently no reviews or testimonials for Ponte Vedra Beach, FL. Check back soon!