Plumbing Fixtures - Repair Or Replacement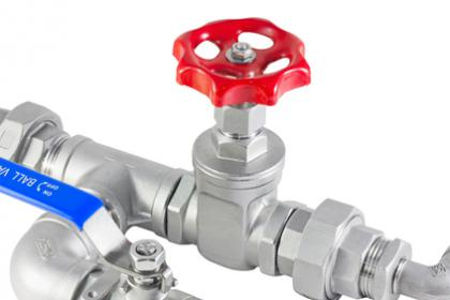 Are you looking for a plumber you can trust to help you with your home's plumbing fixtures? Our experts at Steven's Plumbing provide fixture repair and replacement services in the Ponte Vedra, FL area. We would love to be your go-to plumbers for all your service needs.
Our plumbers strive to satisfy each customer. We start by listing to your needs so we can help you find the best solution. We operate on the basis of providing honest service that our customers can depend on. If you need to repair or replace your plumbing fixtures, you can get a free estimate by calling our number or completing our online request form.
FAUCETS
Whether you want to remodel or you need repairs for one of your faucets, our plumbers are here to come to your rescue. We're just as willing to help you replace a faucet washer as we are to install a brand new fixture for you. If you do need a new faucet, we carry a complete line of plumbing fixtures including premium faucets that are made to provide you with years of functional beauty.
It can be fun to pick out new faucets for your house. There are so many different styles of faucets you can get that are made from all different types of materials. Our specialty is in helping you find the right plumbing fixtures that meet your functional needs while enhancing the design style of your kitchen and bathrooms.
GARBAGE DISPOSALS
If you know it's time to get rid of an old garbage disposal that doesn't work, we can replace it for you. We provide premium plumbing fixtures that can save you the cost of several replacements over the years you own your home. Our garbage disposals that last much longer.
Are you wondering whether or not it's time to replace your garbage disposal? Garbage disposals do get old, but sometimes they can be repaired rather than replaced. Most of the time, they last around 8 to 15 years depending on the model and how well they're treated. However, some garbage disposals only last around five years when they're a lower-quality model and the owner throws stuff down the drain that they shouldn't.
If you need a plumber you can trust to give you the honest truth about whether it's best to replace or repair your garbage disposal, call Steven's Plumbing. Our experts will always give you honest advice about your home's plumbing fixtures.
SHOWERS & SINKS
Are you planning to update the plumbing fixtures in your bathroom or kitchen? We offer sales and installation of showers, sinks, and other fixtures. Our plumbers replace all types of plumbing fixtures including showers and sinks. We've helped local homeowners in the Ponte Vedra are with plumbing remodels for over 30 years.
The showers and sinks in your bathroom will eventually age to the point where it's better to replace them. While sinks usually just go out of style, they can form cracks that leak. It's best to replace your sink if it has developed a crack in the bowl. Likewise, it's best to replace the shower if there's a crack in your one-piece shower insert.
Let us offer you a free estimate and consultation if you need to replace or repair your showers and sinks. We'll be there to offer you our best advice and help you to find the right solution.
TOILETS & URINALS
When you have a problem with your toilet or urinal, you can count on us for repairs or a replacement fixture. We'll be able to repair many problems, but the fixture will need to be replaced at some point. Toilets and urinals may need to be repaired because of any number of problems. Parts on the inside of the tank can break when they get old. The toilet structure itself can crack just because the ground shifts. Sometimes toilets and urinals will break if they weren't anchored properly.
It's best to replace leaky toilets & urinals right away. Even small hairline cracks can suddenly break open and flood your bathroom. Plus, mold can grow because of the leak. If you call our plumbers at Steven's Plumbing, we will be happy repair or replace your plumbing fixtures. We'll make sure you get a long-term solution that's appropriate and that you are satisfied with.
Recent Articles
---
4 Signs It's Time To Replace Your Ponte Vedra Water Heater
One of the most common questions our Ponte Vedra customers ask is how to know when it's time to replace their water heater. While water heater leaks are an obvious sign that you need to install a new […]
What To Know About Chemical-Free Water Softeners For Your Nocatee Home
Chemical-free water softeners work in different ways to reduce the amount of calcium and magnesium in hard water. Do you have a hard water problem in your Nocatee house? If so, you may see floating p […]