The Premiere Plumbing Company in Vilano Beach, FL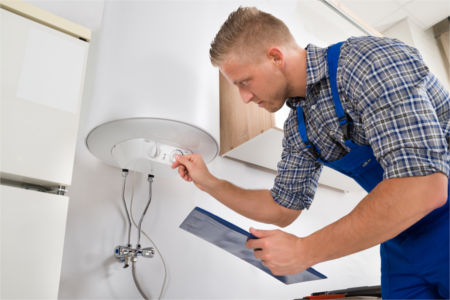 Steven's Plumbing has been a top local Vilano Beach plumbing company for more than 30 years. We are proud to be the plumbing company homeowners trust for expert plumbing repairs, plumbing remodeling, and installation of plumbing fixtures, water heaters, and water treatment systems. If you've been searching for a Vilano Beach plumber who's experienced and dedicated to offering you reliable service, contact us today.
One of our specialties is installing water purification, water softeners, and water filtration systems. Our water systems are custom designed and built to treat specific problems and impurities in your water supply. If you need help with improving the water quality in your home, let us set up a free estimate and consultation for you. There isn't a problem that our water systems can't solve.
Our family-owned and operated plumbing company is here to help you with all your service needs. Whether you need help with a simple toilet flush problem or you need us to replace your entire plumbing system, our professional plumbers have you covered. Take advantage of our years of experience and reliable, quality service today!
Licensed Master Plumber
Residential & Commercial Services
High-Quality Water Systems & Plumbing Fixtures
Free Estimate & Consultation
Plumbing Repairs
When you need plumbing repairs, you depend on your Vilano Beach plumber to fix the problem right. You don't want to deal with continual plumbing leaks or clogs when the problem should have been solved right the first time.
With Steven's Plumbing, you'll get dependable plumbing repairs you can trust. When we fix a leak, we make sure to get to the source of the leak and repair it right. Fixing leaks and clogs is our forte, but we can offer you so much more than that in terms of plumbing repair services. If you have slab leaks, corroded sewer lines, water well problems, or any other issue, we'll get down to the cause of the problem and let you know what needs to be done to solve it for good.
Plumbing Remodeling
Remodeling your kitchen, bathrooms, or laundry area? Steven's Plumbing is your Vilano Beach expert in plumbing fixtures. We can help you to choose and install the plumbing lines and fixtures you need to complete your home remodeling project.
Our plumbing company offers and installs a complete line of beautiful plumbing fixtures including tubs, toilets, sinks, faucets, shower fixtures, and more. Let's sit down together to talk about fixtures and go over the details of your project. We would be happy to offer you a competitively priced estimate.
Water Softeners
Nobody likes hard water, although many people put up with it. If you're fed up with the hard water problems in your house, let us help you with a water softener solution today.
We custom design and install water softeners for water wells, reverse osmosis water softeners, salt-free water softeners, and ion exchange water softeners. These are whole-house water softeners that offer you a long-term hard water solution.
Water Filtration & Purification Systems
Our water filtration and purification systems also offer you long-term solutions to bad water quality in your house. If you've been lugging home cases and cases of drinking water bottles, perhaps it's time to invest in a water purification system for your Vilano Beach home.
Have you been considering the possibility? If so, ask our plumbing company to set up a free consultation for you. One of our expert plumbers can assess your water quality problems and help you with a complete water purification system for your entire home.
Reviews & Testimonials on Steven's Plumbing Inc in Vilano Beach, FL
There are currently no reviews or testimonials for Vilano Beach, FL. Check back soon!