Are You Looking For A Plumbing Company in Nocatee, FL?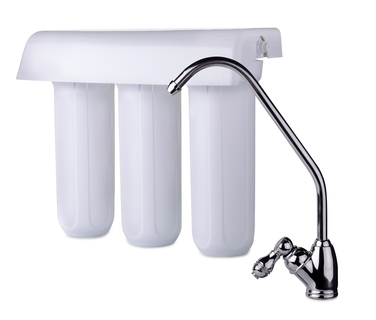 Do you have a plumbing leak, a clogged toilet, or anything else you need help with today in Nocatee? You can get high-quality plumbing services from our Nocatee plumbers. At Steven's Plumbing, we make sure you get quality supplies and parts when we take care of your plumbing repairs and plumbing improvements. Because of our 30 years of experience as plumbers, we are able to deliver the highest-quality workmanship for every project you need help with.
We use the latest leak detection tools and can locate underground plumbing leaks very quickly. We're able to detect and repair slab leaks and underground leaks of all kinds. We also specialize in the custom build and installation water treatment systems including water softeners, purifiers, and filtration systems. We can help you with installing a custom designed water filtration and purification system for your home or business, or can provide you with any other service you need.
Slab Leak Detection
Underground Leak Detection
Pipe Replacement and Pipe Repairs
We Accept Visa, MasterCard & American Express
Plumbing Repairs
In addition to plumbing leak repairs, our plumbers are experts in repiping, clog repairs, fixture repairs, water heater repairs, drain repairs, water softener repairs, and more. We provide quality workmanship and make sure to use premium plumbing parts and supplies so you have long-term solutions that you can depend on.
Plumbing Remodeling
Are you planning to remodel your kitchen or bathroom any time soon? Before you make plans, let our plumber provide you with an estimate for the plumbing remodel. We can relocate bathroom or kitchen fixtures, make plumbing improvements, install water and sewer lines in new rooms, and upgrade old fixtures. We do our work right, so there's no need for you to worry about problems later. Do you need some advice or are you ready to get a free estimate? We can meet you at your home or business for a consultation.
Water Softeners
There are many different types of water softeners you can choose from today. If you would like some information on which water softeners would be the best for you, we would be happy to go over the different systems available. Our plumbers custom-design water softeners and other water treatment systems for local homes and commercial buildings.
Water Filtration & Purification Systems
There's nothing worse than smelling rotten eggs every time you turn on a faucet, except perhaps getting contaminated water. Rusty water isn't pleasant either because it leaves stains in the bathtub, sinks, and other surfaces. Unfortunately, the water quality we get inside our homes isn't always what it should be, especially when it comes from a water well.
Our professionals at Steven's Plumbing can help you to solve any problems you may have with your Nocatee water supply. We offer all the solutions you need to ensure that you and your family enjoy fresh and healthy water to drink and bathe in.
Reviews & Testimonials on Steven's Plumbing Inc in Nocatee, FL
There are currently no reviews or testimonials for Nocatee, FL. Check back soon!