Top Local Plumbing Company in Atlantic Beach, FL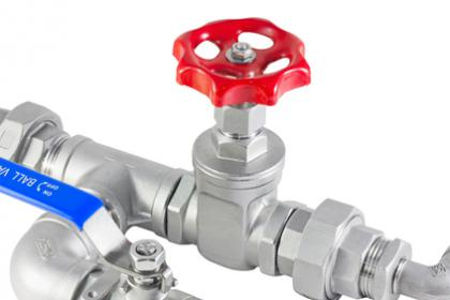 When you need to find a local plumber in Atlantic Beach who provides reliable service, call Steven's Plumbing. Our Atlantic Beach plumbing company has been the name to trust since 1992 because we are experienced plumbers who know how to treat customers honestly. We provide a complete line of plumbing services to meet all your needs.
We are residential and commercial plumbers who specialize in plumbing repairs, plumbing remodeling, water softeners, and water purification systems. We provide free estimates to local Atlantic Beach home and business owners. If you would like to find out what getting quality service at a reasonable price feels like, pick up the phone and give us a call! Our plumbing company would be happy to assist you.
Plumbing Installations for Remodeling
Ethical & Reliable Service
Residential & Commercial Plumbing
Free Estimates
Plumbing Repairs
We are the Atlantic Beach plumbing company to trust for expert plumbing repairs. Our plumbers have decades of experience in leak detection, repipes, and pipe repairs of all kinds. Are you experiencing leaks, clogs, low water pressure or any other problem? We'll be able to find the cause of the problem and tell you what needs to be done to fix it.
Our priority is to make sure you don't keep experiencing the same issues over and over again. Plumbing repairs can really rack up if you keep having to fix leaks that could have been repaired right the first time. Let us help you solve the leak or clog problem once and for all today.
Plumbing Remodeling
Even small plumbing upgrades like replacing the garbage disposal can really make a difference. If there are fixtures in your house that don't meet your needs or you can't stand, replacing the fixture is a great idea.
Are you tired of your outdated bathroom faucets and sink, old tub or shower? Maybe it's time to plan a bathroom remodeling project. Whether you want to change out everything and start fresh or just want to replace the kitchen faucet, our plumbing company is here to help! We install quality fixtures that bring the most value to your project.
Water Softeners
Is your fresh water supplied by your own water well or a neighborhood water well? Are you tired of the hardness of the city water supply? Hard water can be cloudy, rusty, and bad for your plumbing system. That's why so many local Atlantic Beach homeowners get water softeners installed.
If you've been considering a water softener for your home or business, let us offer you a free consultation today. We would be happy to go over the different custom water softener systems we can install for you to solve your hard water problems.
Water Filtration & Purification Systems
In addition to custom water softener systems, we design and install water filtration and purification systems for local homes and commercial buildings. Our plumbing company specializes in water treatment systems of all types and have been installing them for 30 years. You can depend on our experience to help you design the right system to solve the specific problems with your water supply.
Reviews & Testimonials on Steven's Plumbing Inc in Atlantic Beach, FL
There are currently no reviews or testimonials for Atlantic Beach, FL. Check back soon!