Complete Water System Services For Your Ponte Vedra Home!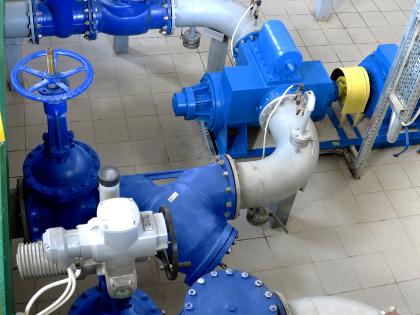 Are you looking for a water system company who can help you improve the quality of your water? Our Ponte Vedra, FL plumbing company specializes in the sales and installation of whole-home water softeners and purification systems. We custom build, install, and services water softeners, salt-free water softeners, water filtration systems, and whole-house water purification systems.
We have been the Ponte Vedra plumber and water system company that local's trust since 1994. We only install quality appliances that are made well and offer long-term solutions. Do you have a water well? Does your water smell like rotten eggs or chlorine? Are you constantly having to deal with the problems that hard water causes? We are the water system company who can help you improve the taste, softness, and quality of your home's water supply.
Call us today if you are looking for a water system company that provides complete solutions. One of our licensed and experienced plumbers can provide you with a free estimate to help you correct the specific water quality problems you are having.
WATER FILTRATION SYSTEMS
Are you concerned about the chlorine smell of your water in Ponte Vedra or does the water in your Nocatee home taste bad? We install premium appliances that can reduce heavy metals, bacteria, chlorine, algae, arsenic, sulfur, and other contaminants. Our water system company can assist you with the design and installation of a custom-built water filtration system which will greatly improve the water quality in your house.
WATER SOFTENERS
Is your water cloudy, rusty, or loaded with flaky particles? Water softeners are the solution for your hard water problems. Our water system company installs premium water softeners and Salt Free water conditioners which will reduce limescale, calcium, magnesium, and other sediments in hard water like iron. We can help you to understand the water softeners available and how we can custom build and install your water systems.
PURIFICATION SYSTEMS
Whole-house water purification systems and under-sink purification systems can greatly improve the water quality in your home. We can custom build them for homes with well water systems as well. Our water system company installs premium purification systems in Ponte Vedra, Atlantic Beach, and Ponte Vedra Beach areas. We also provide maintenance & repair of Carbon Block and KDF-85 Fluid Treatment Systems with Aerator Tanks.