Choosing the Best Plumbing Company in Sawgrass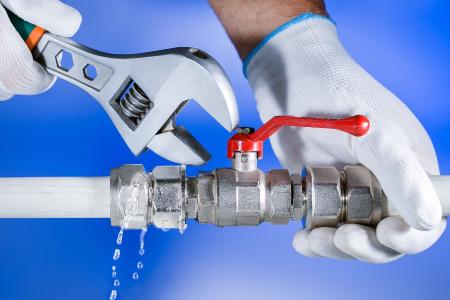 Selecting the best plumbing company in Sawgrass requires careful consideration of several crucial factors. First and foremost, it's essential to prioritize expertise and experience. Look for a company with a proven track record of tackling a wide range of plumbing issues effectively. Steven's Plumbing Inc, with its years of experience serving the Sawgrass community, stands out as a clear choice. Their team of skilled professionals has a deep understanding of the specific plumbing challenges faced by residents in this area, from saltwater corrosion to high water tables. This expertise ensures that they can diagnose and address plumbing problems efficiently, providing homeowners with lasting solutions.
Another key factor to consider is the company's commitment to customer satisfaction. A top-notch plumbing company should offer transparent pricing, clear communication, and punctual service. Steven's Plumbing Inc prides itself on these qualities, making them the obvious choice for Sawgrass residents. Their dedication to exceeding customer expectations and delivering quality workmanship is evident in every project they undertake. Whether it's routine maintenance, emergency repairs, or extensive plumbing remodeling, Steven's Plumbing Inc is known for its reliability and professionalism, making them the go-to plumbing company for the Sawgrass community.
Common Plumbing Repairs Sawgrass Homeowners Encounter
Sawgrass homeowners often encounter plumbing issues unique to this coastal community. The corrosive effects of saltwater exposure can lead to frequent pipe and fixture replacements, while high water tables can result in sewer line backups and drainage problems. Additionally, the sandy environment can contribute to clogged drains and sewer lines.
Fortunately, Steven's Plumbing Inc is well-equipped to address these common plumbing repairs. With their extensive experience in serving Sawgrass, they understand the intricacies of plumbing in this region. They offer specialized solutions using corrosion-resistant materials, advanced drainage systems, and efficient fixtures to ensure homeowners have plumbing systems that withstand the coastal environment's demands. Whether it's tackling saltwater corrosion or dealing with sand-related blockages, Steven's Plumbing Inc has the expertise to keep Sawgrass plumbing systems in top shape.
Enhancing Your Sawgrass Home with Plumbing Remodeling
Plumbing remodeling can significantly elevate the quality of your Sawgrass home, and partnering with Steven's Plumbing Inc ensures the best results. In this coastal community, where saltwater corrosion and high water tables are common challenges, plumbing upgrades become essential. By choosing Steven's Plumbing Inc for your remodeling project, you gain access to their extensive expertise in Sawgrass plumbing. They can modernize your plumbing infrastructure with corrosion-resistant materials and energy-efficient fixtures, improving durability and reducing the risk of future issues. Their commitment to transparent pricing and top-notch customer service ensures a seamless remodeling process, where you can tailor your plumbing system to meet your specific needs, whether it's optimizing water conservation or enhancing overall functionality. With Steven's Plumbing Inc, you can transform your Sawgrass home into a more efficient and resilient space that suits the unique demands of this coastal environment.
About Sawgrass
Located in the picturesque landscape of Northeast Florida, Sawgrass is renowned for its serene beauty and vibrant community. The area is famous for its world-class golf courses, including the prestigious TPC Sawgrass, home to the iconic 17th island green. Amidst this stunning backdrop, local homeowners in Sawgrass find a reliable partner in Steven's Plumbing Inc for their plumbing needs. With a deep understanding of the region's unique challenges, including saltwater corrosion and high water tables, Steven's Plumbing Inc offers tailored solutions that ensure plumbing systems withstand the coastal environment's demands. Their commitment to transparency, punctuality, and top-notch service makes them the preferred choice for homeowners seeking peace of mind and dependable plumbing services in Sawgrass. Contact Steven's Plumbing Inc when you need a plumbing company in Sawgrass.