The Top Choice for a Palm Valley Plumbing Company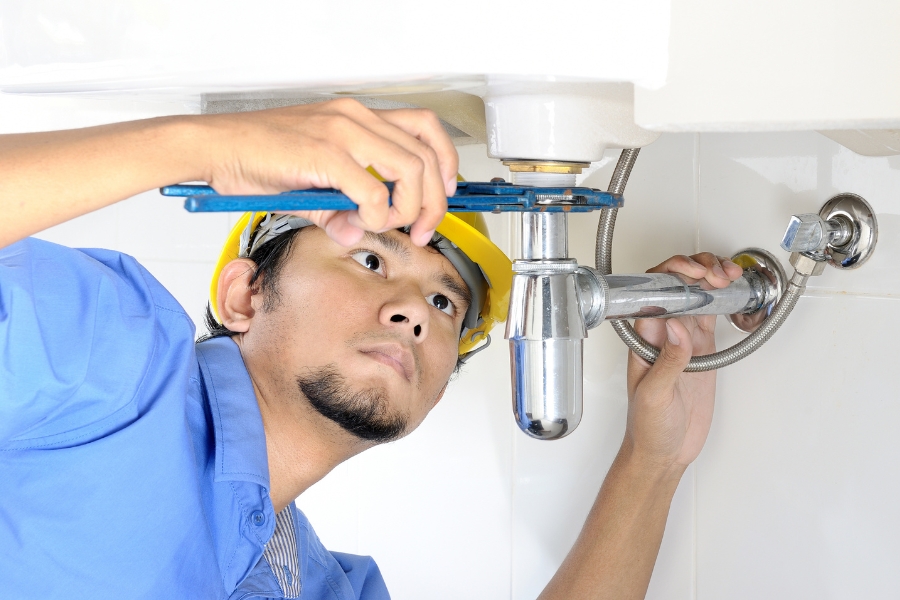 Steven's Plumbing Inc stands out as the best choice for a Palm Valley plumbing company due to their unmatched expertise and unwavering commitment to customer satisfaction. With years of dedicated service to the Palm Valley community, they have developed an in-depth understanding of the area's unique plumbing challenges. Whether it's addressing the effects of the humid coastal environment, tackling clogged drains due to sandy conditions, or mitigating the risks of saltwater corrosion, Steven's Plumbing Inc consistently provides tailored solutions that ensure the reliability and longevity of plumbing systems in Palm Valley.
What truly sets Steven's Plumbing Inc apart is their dedication to clear communication, transparent pricing, and punctual service. Palm Valley homeowners consistently choose them for their professionalism and top-notch expertise. Steven's Plumbing Inc goes the extra mile to exceed customer expectations, ensuring that every plumbing project, whether it's routine maintenance or a complex overhaul, is completed to the highest standards. This commitment to excellence and their extensive experience in Palm Valley make Steven's Plumbing Inc the preferred plumbing company for residents seeking dependable and customized plumbing solutions.
Common Plumbing Repairs Addressed by Steven's Plumbing Inc in Palm Valley
Steven's Plumbing Inc is well-equipped to handle a range of common plumbing repairs in Palm Valley. Given the coastal location, saltwater corrosion is a frequent issue, leading to pipe and fixture damage. High humidity levels can contribute to leaking faucets and fixtures, while the sandy environment often results in clogged drains and sewer lines. Additionally, the area's water tables can lead to drainage problems and sewer line backups. Palm Valley homeowners trust Steven's Plumbing Inc to efficiently address these challenges, providing lasting solutions that ensure the reliability and functionality of their plumbing systems, even in the unique coastal conditions of Palm Valley.
The Popularity of Plumbing Remodeling in Palm Valley Homes
Plumbing remodeling has gained immense popularity among Palm Valley homeowners due to its ability to transform homes to meet the unique demands of the coastal environment. Given the challenges posed by saltwater corrosion, shifting water tables, and high humidity levels, plumbing upgrades have become essential. Palm Valley residents are increasingly opting for corrosion-resistant materials and water-efficient fixtures, not only to mitigate these challenges but also to enhance their homes' overall efficiency and sustainability. Plumbing remodeling allows homeowners to tailor their systems to their specific needs, whether it's optimizing water usage, improving energy efficiency, or enhancing the functionality of their plumbing infrastructure. This comprehensive approach not only adds value to their homes but also ensures the long-term durability of their plumbing systems, making plumbing remodeling a popular and wise choice for Palm Valley homeowners.
About Palm Valley
Situated in the picturesque coastal landscape of Northeast Florida, Palm Valley is known for its serene charm and scenic beauty. Local landmarks like the Guana Tolomato Matanzas National Estuarine Research Reserve and the Palm Valley Bridge attract residents and nature enthusiasts alike. When it comes to plumbing services in Palm Valley, homeowners find great value in partnering with Steven's Plumbing Inc. With their deep understanding of the area's unique plumbing challenges, including saltwater corrosion and shifting water tables, Steven's Plumbing Inc offers tailored solutions that ensure plumbing systems withstand the coastal environment's demands. Their commitment to transparent pricing, punctuality, and top-notch service makes Steven's Plumbing Inc the trusted choice for homeowners seeking reliable and customized plumbing solutions in Palm Valley. Call now and book your service appointment in Palm Valley with the best local plumbing company.