The Significance of Selecting a Reputable Plumber in Neptune Beach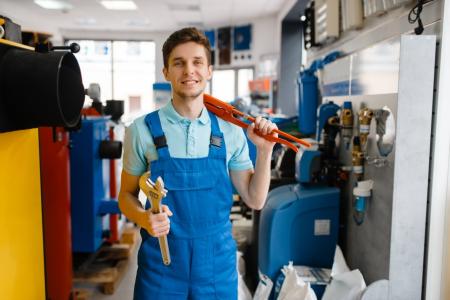 In Neptune Beach, ensuring that you choose a reputable plumbing company for your service needs is paramount. Plumbing issues can arise unexpectedly, and they often demand immediate attention to prevent extensive damage to your home or business. A reputable plumber, like Steven's Plumbing Inc, brings a wealth of experience and expertise to the table. They are well-versed in tackling a wide range of plumbing problems efficiently and effectively, ensuring that the root causes are addressed rather than just the symptoms. By entrusting your plumbing needs to a trusted professional, you not only safeguard your property but also gain peace of mind, knowing that the job will be done right the first time.
Moreover, reputable plumbers in Neptune Beach are committed to delivering top-notch customer service. They understand the value of clear communication, punctuality, and transparency in pricing. When you choose a plumber with a solid reputation, like Steven's Plumbing Inc, you can expect upfront and honest quotes, no hidden fees, and a dedication to exceeding your expectations. In Neptune Beach, where the coastal environment can present unique plumbing challenges, relying on a reputable plumber ensures that your plumbing system remains in excellent condition and functions reliably, safeguarding your property for years to come.
Plumbing Challenges in Neptune Beach's Coastal Environment
In Neptune Beach, common plumbing repairs often revolve around issues associated with the coastal environment. Saltwater exposure can accelerate corrosion, leading to frequent pipe and fixture replacements. Additionally, homeowners and businesses frequently contend with clogged drains due to sand and debris buildup. Plumbing systems here also face challenges related to the region's fluctuating water table, resulting in issues like sewer line backups. Therefore, residents in Neptune Beach often require the expertise of a skilled plumber, such as Steven's Plumbing Inc, who understands these unique challenges and can provide effective solutions to keep their plumbing systems running smoothly.
About Neptune Beach
Neptune Beach, nestled along the scenic Atlantic coast of Florida, boasts a unique coastal charm and a vibrant beachfront community. Its local landmarks, like the serene Neptune Beach Park and the lively Beaches Town Center, attract both residents and visitors alike. When it comes to plumbing services in Neptune Beach, homeowners here fare exceptionally well by choosing Steven's Plumbing Inc as their trusted plumbing company. With a deep understanding of the area's distinct plumbing challenges, Steven's Plumbing Inc offers specialized solutions, utilizing corrosion-resistant materials and efficient fixtures to ensure plumbing systems stand up to the coastal environment. Their commitment to top-notch customer service, combined with a wealth of experience, makes them the go-to choice for residents seeking reliable and tailored plumbing solutions in Neptune Beach. Contact these pros today for the best plumbing company in Neptune Beach.