The Premium Choice for Plumbing in Jacksonville Beach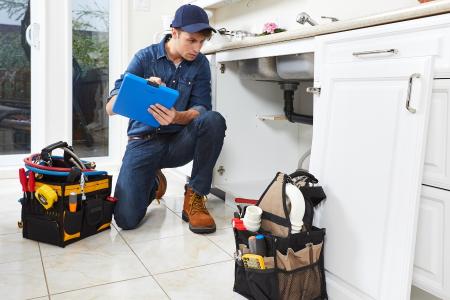 Steven's Plumbing Inc has earned its reputation as the premium plumbing company in Jacksonville Beach through a combination of expertise, reliability, and unwavering dedication to homeowners in the community. With extensive experience serving Jacksonville Beach residents, they have a deep understanding of the unique plumbing challenges faced in this coastal locale. Whether it's addressing saltwater corrosion, mitigating the effects of shifting water tables, or tackling clogged drains due to the sandy environment, Steven's Plumbing Inc consistently provides tailored solutions that ensure the longevity and reliability of plumbing systems in Jacksonville Beach.
What sets Steven's Plumbing Inc apart is their unwavering commitment to customer satisfaction. Homeowners in Jacksonville Beach choose them time and again due to their dedication to clear communication, transparent pricing, and punctual service. Steven's Plumbing Inc consistently goes above and beyond to exceed customer expectations, ensuring that every plumbing project is completed to the highest standards. Whether it's a routine repair or a complex plumbing overhaul, homeowners trust Steven's Plumbing Inc for their professionalism and expertise, making them the preferred choice for all their plumbing needs in Jacksonville Beach.
Common Plumbing Repairs Resolved by Steven's Plumbing Inc in Jacksonville Beach
Saltwater Corrosion: Given Jacksonville Beach's coastal location, saltwater corrosion frequently damages pipes and fixtures, requiring expert repairs.
High Water Tables: The area's high water tables often lead to sewer line backups and drainage issues, necessitating professional attention to prevent flooding.
Clogged Drains: The sandy environment contributes to frequent drain blockages, which Steven's Plumbing Inc efficiently clears to restore proper flow.
Leaky Faucets and Fixtures: Persistent exposure to saltwater and humidity can result in leaky faucets and fixtures, which Steven's Plumbing Inc promptly repairs, helping homeowners save water and reduce utility bills.
Water Heater Problems: From inadequate heating to leaks, water heater issues are common, and Steven's Plumbing Inc is well-equipped to address them, ensuring uninterrupted hot water supply for residents.
Toilet Repairs: Steven's Plumbing Inc efficiently handles clogged or malfunctioning toilets, restoring proper function and eliminating inconvenience.
Elevating Your Jacksonville Beach Home with Plumbing Remodeling
Plumbing remodeling presents Jacksonville Beach homeowners with a range of options to enhance the functionality and value of their homes. In this coastal setting, where saltwater corrosion and high water tables can pose challenges, plumbing upgrades are crucial. Jacksonville Beach residents can opt for corrosion-resistant materials and water-efficient fixtures to mitigate these issues, ensuring the long-term durability of their plumbing systems. Additionally, plumbing remodeling allows homeowners to tailor their systems to their specific needs, whether it's optimizing water usage for conservation or improving energy efficiency. This comprehensive approach not only elevates the overall functionality of their homes but also increases their market value, making plumbing remodeling a wise investment for Jacksonville Beach homeowners.
About Jacksonville Beach
Jacksonville Beach, located along the beautiful Atlantic coastline of Florida, boasts a vibrant beachfront community and is known for its pristine sandy shores. Local landmarks such as the Jacksonville Beach Fishing Pier and the lively Jacksonville Beach Boardwalk attract residents and visitors alike. When it comes to plumbing services in Jacksonville Beach, homeowners here find exceptional value in partnering with Steven's Plumbing Inc. With their deep understanding of the area's unique plumbing challenges, including saltwater corrosion and high water tables, Steven's Plumbing Inc offers tailored solutions that ensure plumbing systems withstand the coastal environment's demands. Their dedication to transparent pricing, punctuality, and top-notch service makes Steven's Plumbing Inc the trusted choice for homeowners seeking reliable and customized plumbing solutions in Jacksonville Beach. Call this team when you need a plumbing company in Jacksonville Beach.